Carolina Machine Finishing
provides a way to increase the exterior quality of a home without increasing the cost. Architects nation wide realize the significant value of back-priming/encapsulating as much of the exterior building materials as possible.
Carolina Machine Finishing
is a process that ensures a longer-lasting and higher quality paint/stain job ...
Learn more >>
Increasing the beauty of a home's exterior is easy with
Carolina Machine Finishing.
The unique CMF encapsulation process is available on many materials.
Learn more >>
One of many benefits to the
Carolina Machine Finishing
process is saving money while achieving a beautiful look for a home's exterior
Learn more >>
Once materials are
Carolina Machine Finished
there is no comparable product that delivers a higher manufacturers warranty on the substrate and coating while increasing the marketability of the home.
Learn more >>
Because of high humidity and other extreme climatic conditions affecting exterior siding and trim in the South, educated builders realize and utilize the long term benefits of machine-finished products.
The reliability of Carolina Machine Finishing enables the homeowner to receive a paint manufacturer's warranty ranging from five years on primed products to 25 years and beyond on some finished products.
Carolina Machine Finishing's unique mechanical encapsulation process offers the end customer a superior coated product at a real cost saving. The encapsulation of wood, fibered cement, and other porous building materials in one of our top-of-the-line exterior coatings is unparalleled in its ability to protect and increase the longevity of these building materials.
The field application of a prime coat to all sides and ends of a piece of siding material is labor intensive, workspace limited, costly, and can not guarantee absolute uniformity in coating thickness. Therefore, Carolina Machine Finishing can not be substituted with any other process and achieve a comparably valued product.
Remember to specify Carolina Machine Finishing on your next building project.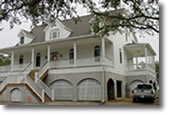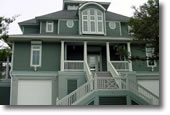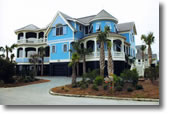 Our job at CMF is to protect lumber... to protect siding... to protect the investment people make in their homes and that is something we take great pride in!